Discover more from Humanity Redefined
Humanity Redefined sheds light on the bleeding edge of technology and how advancements in AI, robotics, and biotech can usher in abundance, expand humanity's horizons, and redefine what it means to be human.
Over 1,000 subscribers
Issue #151 - Amazon plans to release a home robot; Open Bionic releases a new prosthetic arm; real-life Transformer; and more!
View this email in your browser
This week - Amazon plans to release a home robot; Open Bionic releases a new prosthetic arm; the fable of the dragon-tyrant, animated; real-life Transformer; and more!
MORE THAN A HUMAN
Open Bionic's prosthetic Hero Arm is now available in the UK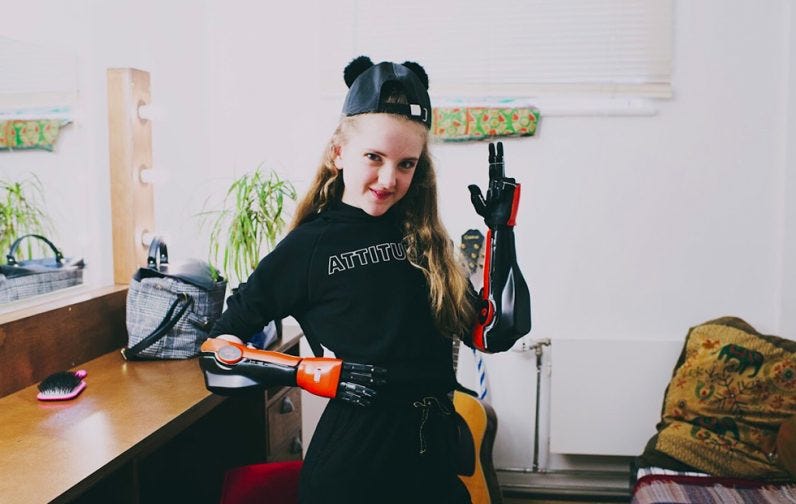 After years of researching, Open Bionics' prosthetic arm is available for sale! It is the first fully 3D printed prosthetic arm which passed all medical tests. Good job, Open Bionics!
Simon Kindleysides becomes first paralysed man to walk the London Marathon after gruelling 36 hour race
And he did it wearing an exoskeleton.

The Fable of the Dragon-Tyrant
CGP Grey made an animated version of a fable written by Nick Bostrom to tell us why we should put more effort into solving the problem of ageing and more resources into curing age-related diseases.

Is the Brain Augmentation Hype Justified? Here's an Expert's Take
Improving our brains is a hot topic these days. Almost every week there is a new potential use of advanced neuroscience, from making paralysed people walk to connecting brains to the internet. How much of this hype is justified, asked Singularity Hub in this interview with a neuroscientist.

New Brain Computer interface technology | Steve Hoffman | TEDxCEIBS
Brain Computer interface technology opens up a world of possibilities. We are on the cusp of this technology that is so powerful and has the potential to so radically transform our lives and existence. After starting three venture-funded startups in Silicon Valley, Steven Hoffman, known as Captial Hoff, launched Founders Space with the mission to educate and accelerate entrepreneurs and intrapreneur. 
 
ARTIFICIAL INTELLIGENCE
Machine Learning's 'Amazing' Ability to Predict Chaos
In new computer experiments, artificial-intelligence algorithms can tell the future of chaotic systems better than any technique before. It can find its use in simulating complex equations and one day might improve the weather reports.

Your Next Pilot Could Be Drone Software
Half of air travelers surveyed in 2017 said they would not board a plane without pilots, even if the ticket was cheaper. But the advancements in autonomous drones might soon change that.

Ambient AI Is About to Devour the Software Industry
At AWS conference in Las Vegas on Thursday, Amazon demoed Amazon Cloud 9, an integrated development environment (IDE) that plugs directly into its cloud computing platform. It allows developers to tap directly into Amazon's powerful AI systems and build AI-backed apps and services faster than ever.
ROBOTICS
Amazon Is Ramping up Its (Still Rather) Secretive Home Robot Project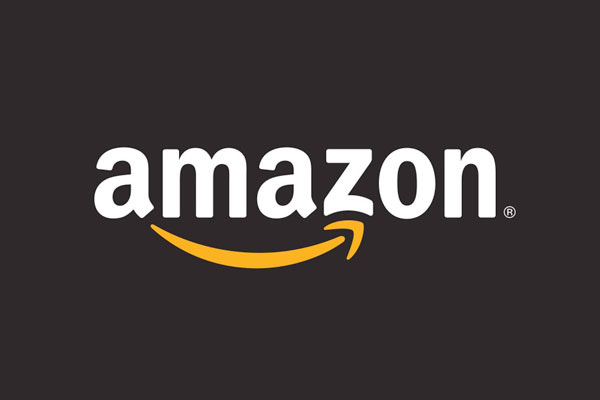 Lab126, Amazon's hardware research and development division, is quietly working on a domestic robot, according to a Bloomberg report. And it could be ready to roll (or, maybe, walk, who knows) into customers' homes as soon as 2019. There aren't many details around the project. All we know is that the project was going for several years now, the codename is Vesta and more than likely it will be powered by Alexa.
How Fukushima Changed Japanese Robotics and Woke Up the Industry
After a tsunami struck Japan in 2011 and severly damaged nuclear power plant in Fukushima, the only option to solve the crisis was to use robots due to high radiation levels. Robots, the pride of Japan, had failed and their failure shock Japanese robotic industry. But they have learned from the lesson and the new generation of disaster relief robots should be able to do what their predecessors could not.

Real-life Transformer
The J-deite RIDE is a Transformer. A real Transformer. It can transform from a car to a robot. We live in the future now.

Fido funeral: In Japan, a send-off for robot dogs
This is an interesting case of human-robot interaction. People in Japan got so used to their robot-dogs that before they get disassembled for parts they are getting a real funeral. For their owners, these robots have a soul.
BIOTECHNOLOGY
CRISPR Therapeutics Plans to Treat First Patients for Beta Thalassemia in Europe
CRISPR Therapeutics is all ready to begin treating patients in Europe using its CRISPR gene-editing tool. The plan is to treat patients with beta thalassemia, a blood disorder that decreases the production of hemoglobin, the iron-containing protein in red blood cells that carries oxygen.
Thank you for subscribing,
Conrad Gray (@conradthegray)

If you have any questions or suggestions, just reply to this email or tweet at @hplusweekly. I'd like to hear what do you think about H+ Weekly.
Follow H+ Weekly!