Discover more from Humanity Redefined
Humanity Redefined sheds light on the bleeding edge of technology and how advancements in AI, robotics, and biotech can usher in abundance, expand humanity's horizons, and redefine what it means to be human.
Over 1,000 subscribers
Issue #185 - rogue drones shut down an airport in the UK; predictions for 2050; the possibilities of man-made DNA; designing the third thumb
View this email in your browser
This week - rogue drones shut down an airport in the UK; predictions for 2050; the possibilities of man-made DNA; designing the third thumb; and more!

The most clicked link in the last week's issue (19% of opens) was the article reporting how people reacted to Waymo's self-driving cars (they didn't like them).
► Earth 2050: Predictions for the Next Generation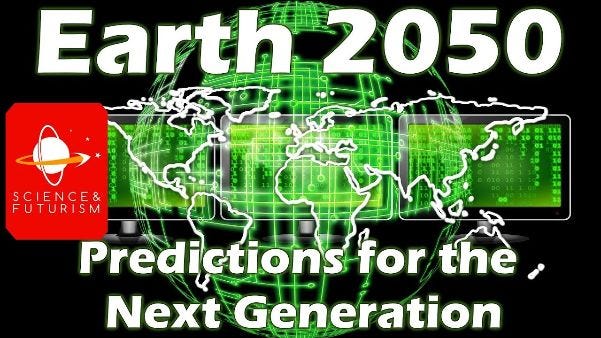 We are in this time of the year where people are trying to predict what will happen in the new year. Isaac Arthur went a bit further and gave his predictions for the year 2050. He sees a future where people wear computers in their clothes, offloading our memories to computers. A future where you go work "virtually" and go for holidays to space hotels. And if you get sick, medicine can patch you up and even make you younger.
MORE THAN A HUMAN
► Why I Created a Third Thumb | Dani Clode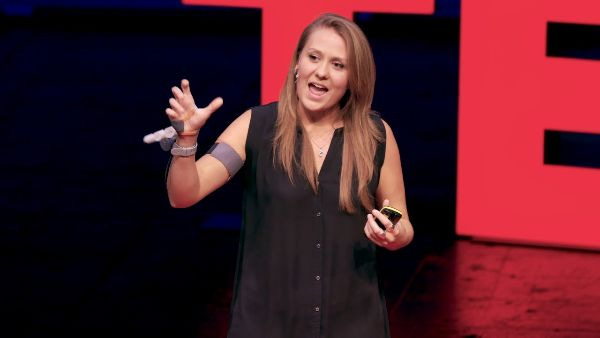 Dani Clode designed an extra thumb for herself. In this TED Talk, she explains her Third Thumb Project - how she was inspired by the origin of the word prosthesis, how she designed the third thumb and how did the project evolved.
ARTIFICIAL INTELLIGENCE
Geoffrey Hinton and Demis Hassabis: AGI is nowhere close to being a reality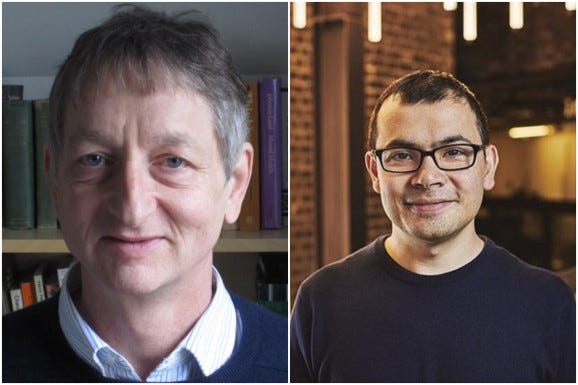 Both Demis Hassabis from DeepMind and Geoffrey Hinton from Google Brain answer questions about the state of artificial intelligence at the end of 2018 and both agree that there is still a lot of work ahead of us to create a true artificial general intelligence.
Even Taylor Swift Is Using Facial Recognition Tech Now
According to a recently published story in Rolling Stone, Taylor Swift used facial recognition technology at a California concert to search the crowd for any of her known stalkers - without attendees' knowledge. The Rolling Stone story leaves a lot of questions unanswered. Did the facial recognition tech actually identify any Swift stalkers? What happened to the photos of fans after the show? Did the pop star's team have a moral obligation to let attendees know they were being filmed?
ROBOTICS
Drones ground flights at Gatwick Airport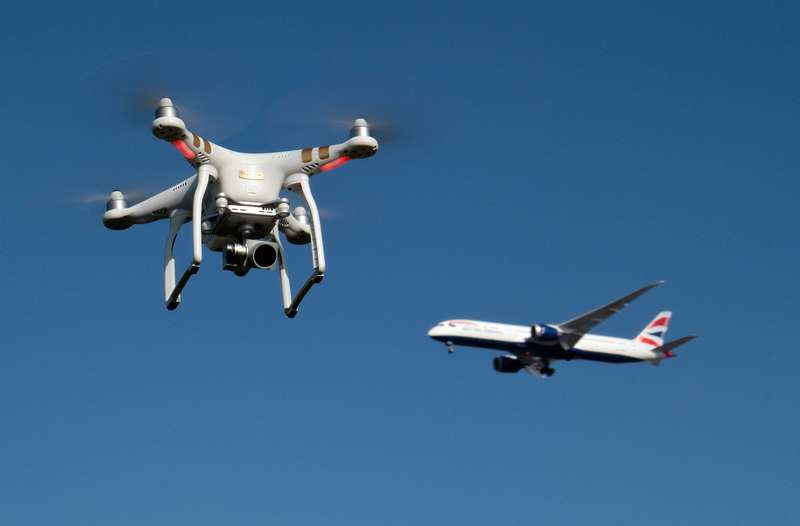 Gatwick Airport, the second busiest airport in the UK, has been shut since Wednesday night when drones flew over the airport. Sussex Police said it was not terror-related but a "deliberate act" of disruption, using "industrial specification" drones. About 110,000 passengers on 760 flights were due to fly on Thursday. Disruption could last "several days". As I am writing this on Thursday's night, the Army has been called in to support Sussex Police.
Boeing 737 Passenger Jet Damaged in Possible Midair Drone Hit
Grupo Aeromexico is investigating if their Boeing 737 was hit by a drone during landing in Tijuana, Mexico. The images show damaged nose of the aeroplane and the crew members reported hearing "pretty loud bang".

Sphero is finished making Star Wars products
Sphero, which got famous for making rolling toy robots, has announced that they are done making Star Wars-licenced robots, like BB-8. The company sees STEM education as the clear path forward for its offerings. 

Why your pizza may never be delivered by drone
For years tech companies such as Amazon, Alphabet and Uber have promised us delivery drones bringing goods to our doorsteps in a matter of minutes. So why are they taking so long to arrive? One word: regulation. If our skies are to become as crowded as our streets, airspace rules need updating to prevent accidents, terrorist attacks, and related problems, such as noise pollution. But that's easier said than done.

Kiwibot delivery robot catches fire after 'human error'
One of the Kiwibots, autonomous delivery robots rolling around the University of California, Berkeley campus, caught fire. Kiwi said the cause was a "defective battery" that had been accidentally installed in the robot.
BIOTECHNOLOGY
► The radical possibilities of man-made DNA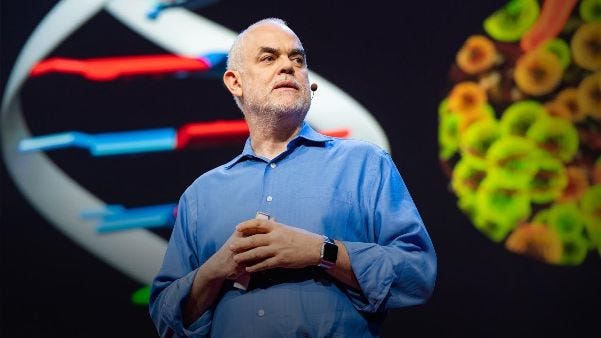 Every cell that's ever lived has been the result of the four-letter genetic alphabet: A, T, C and G - the basic units of DNA. But now that's changed. In a visionary talk, synthetic biologist Floyd E. Romesberg introduces us to the first living organisms created with six-letter DNA - the four natural letters plus two new man-made ones, X and Y - and explores how this breakthrough could challenge our basic understanding of nature's design.
Biologists Engineered An Assassin Virus to Kill Bacteria on Command
A team from Princeton has discovered that some phages actually "listen" to the conversations that take place between bacteria to identify the ideal time to strike. This discovery can be used to create new, better antibiotics.

Inside the Race to Build Life From Scratch
This article describes scientists efforts to create life from scratch. It is a big challenge but we have already made some progress in this area and who knows what can we do we custom-made organisms. 
Thank you for subscribing,
Conrad Gray (@conradthegray)

If you have any questions or suggestions, just reply to this email or tweet at @hplusweekly. I'd like to hear what do you think about H+ Weekly.
Follow H+ Weekly!