Discover more from Humanity Redefined
Humanity Redefined sheds light on the bleeding edge of technology and how advancements in AI, robotics, and biotech can usher in abundance, expand humanity's horizons, and redefine what it means to be human.
Over 1,000 subscribers
Issue #213 - an introduction into biohacking; Waymo gets a green light in California; coming out as a transhuman; and more!
View this email in your browser
This week - an introduction into biohacking; Waymo gets a green light in California; a robotic arm that tastes with bacterias; coming out as a transhuman; and more!
MORE THAN A HUMAN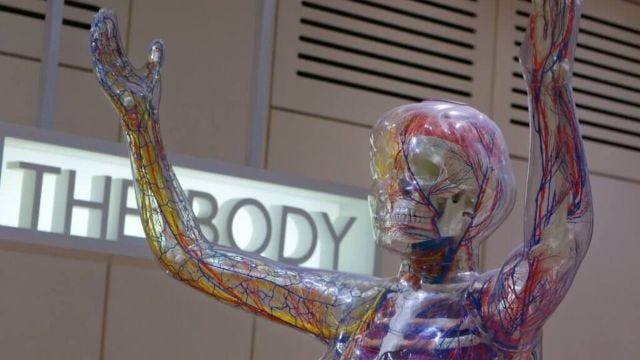 Here is a primer into biohacking (as in "optimising your life to live a better life") - why you should consider biohacking, where to start, and how to hack your own body.
► I'm transhuman. I'm going to become digital (3:15)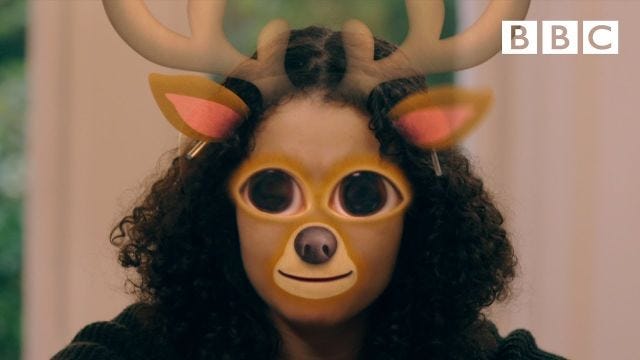 The year is 2024 and Stephen and Celeste's daughter comes out as a transhuman. She does not want to live in her body anymore and wants to become digital. It is a trailer for a BBC series but it shows an interesting future some people might have to deal with.
ROBOTICS
Waymo gets green light in California to pick up passengers in self-driving cars
Waymo was awarded a permit by the California Public Utilities Commission to take part in the state's autonomous vehicle passenger service pilot program — though it may not charge riders, and a human safety driver must remain behind the wheel. In California, the company will only give rides to Waymo employees and their guests within its limited service area in San Francisco.
Social Robots Play Nicely with Others
Social robots seem to have reached a tipping point, with bots having greater interactive capabilities and performing more useful tasks than ever before. We should expect social robots to become more sophisticated and prevalent in the next few years, with worldwide sales of consumer robots reached an estimated $5.6 billion in 2018, and the market is expected to grow to $19 billion by the end of 2025.

First US Army battalion with mini drones heading to Afghanistan
Soldiers with the 82nd Airborne Division will be the first infantry Army battalion to employ pocket-sized drones at the squad level on their upcoming Afghanistan deployment. The hand-held devices are expected to become standard kit for units across the Army, providing near-real time video that will allow soldiers to better survey their surroundings and detect enemies in combat.

► Trope Talk: Robots (22:44)
Here is something slightly different. This video analyses how the robots are portrayed in movies, games and books, and what that does tell about us. If you like science fiction you will get a better understanding of robots in the media.

Robot Arm Tastes With Engineered Bacteria
Researchers have found a way to give a robotic arm a sense of taste. They accomplished it by covering the robotic arm with bacterias engineered to detect specific chemical. Then the bacterias produce a producing a fluorescent protein which can be detected by sensors and processed by the robot.

► Soft Robots - Computerphile (6:36)
Computerphille takes us to Kirstin Petersen's Lab at Cornell to show us some of the soft robotics projects that are being developed there.

Jumping space robot 'flies' like a spacecraft
Current generation space robots use wheels to explore other planets. But Swiss robotics students propose something different - a four-legged robot that just walks and sometimes jumps on other planets. moons or asteroids. Here is a video showing the robot and how it was tested.
BIOTECHNOLOGY
U.S. Army Making Synthetic Biology a Priority
Synthetic biology is deemed to change everything, military technology included. While US army was researching biology for while now, it only recently elevated synthetic biology to their top ten priorities. 

Stem Cell Treatments Flourish With Little Evidence That They Work
Some people reject artificial joints in favour of a new treatment - stem cells. This new treatment starts to be popular in the US where many more or less legit clinics pop up. New York Times goes to sieve hype from reality in this article exploring the new industry of stem cell therapies.
Thank you for subscribing,
Conrad Gray (@conradthegray)

If you have any questions or suggestions, just reply to this email or tweet at @hplusweekly. I'd like to hear what do you think about H+ Weekly.
Follow H+ Weekly!