Discover more from Humanity Redefined
Humanity Redefined sheds light on the bleeding edge of technology and how advancements in AI, robotics, and biotech can usher in abundance, expand humanity's horizons, and redefine what it means to be human.
Over 1,000 subscribers
Issue #231 - Amazon opens new robotics research centre; OpenAI fully releases their powerful text generator; the cost of CRISPR; and more!
View this email in your browser
This week - Amazon opens new robotics research centre; OpenAI fully releases their powerful text generator; the cost of CRISPR; and more!
MORE THAN A HUMAN
► Can we live forever? | Death Land (13:49)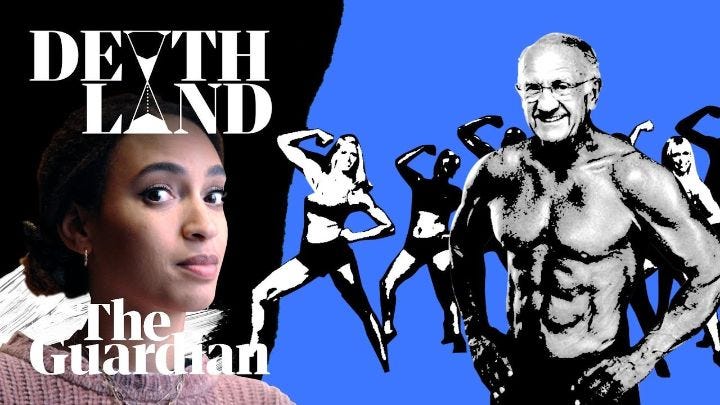 Leah Green from The Guardian spends a long weekend at RAADfest to learn more about the scientists, activists and entrepreneurs researching the ways to live longer.
A Russian Startup Is Selling Robot Clones of Real People
Russian startup Promobot is offering a kind of your robotic avatar and customise it to look like any person on Earth.
► The Teen With The Bionic Arms (7:50)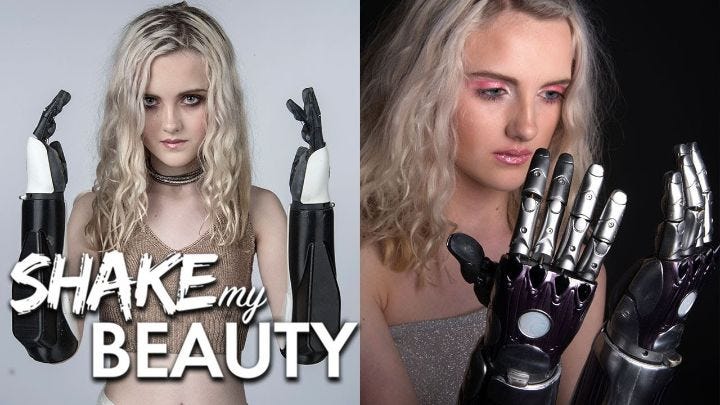 Meet Tilly Lockey - the first bionic girl in the UK. She received her first 3D printed bionic arms in 2016 and now she is a bionic model and raises awareness for meningitis - the condition which almost took her life as a baby.
ARTIFICIAL INTELLIGENCE
GPT-2: 1.5B Release
OpenAI released the final model of GPT-2 - their text generating AI so powerful (according to OpenAI) that it can be used to generate fake news so convincing the humans cannot find the difference between it and a text written by a human.
ROBOTICS
Amazon is planning a $40M robotics hub near Boston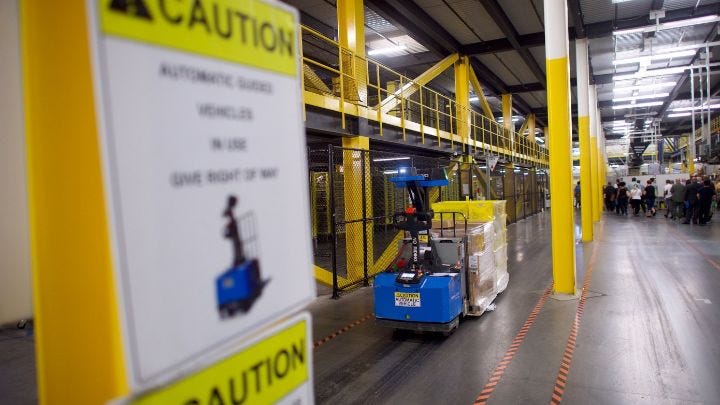 Amazon announced a plan to build a $40 million, robotics innovation hub in Westborough, Massachusets. The new facility will bring 200 technology and advanced manufacturing jobs when it opens in 2021. The new facility will include corporate offices, research and development labs and a robotics manufacturing space. The company said that this new facility will be in addition to its existing Amazon Robotics site in North Reading, Massachusets.
Uber's Self-Driving Car Didn't Know Pedestrians Could Jaywalk
The investigation into a fatal accident involving Uber's self-driving car in Tempe, Arizona, in March 2016, revealed that the car's software did not expect to jaywalk. The investigation also revealed that Uber engineers were so worried about false alarms that they built in an automated one-second delay between a crash detection and action. It was also found that the car's built-in braking system was turned-off - something that the car manufacturer said might have dramatically reduced the speed at which the car hit the unlucky pedestrian, or perhaps avoided the collision altogether.

UK drone pilots have 25 days to register with regulator
If you live in the UK, you have time until the end of November to register your drone with the Civil Aviation Authority. The mandatory requirement to register covers owners of drones or model aircraft weighing more than 250g. Owners of unregistered drones could then face the threat of a fine.

OffWorld's Smart Robots Could Swarm Solar System to Help Astronauts and Settlers
OffWorld is a robotics startup that plans to build and deploy a swarm of robots on the Moon. The purpose of the robots is to prepare facilities on the Moon (and later on other planets or moons) for humans. The company says it already has some big-name clients but did not provide any names.

BionicOpter by Festo
Here is a beautiful and impressive robotic dragonfly built by the engineers at Festo.
BIOTECHNOLOGY
CRISPR Calculator: Find Out the True Cost of CRISPR
In this blogpost, Synthego reveals how much CRISPR actually costs.
The scientists who are creating a bio-internet of things
In a new paper, researchers are exploring the idea of bio-internet of things. The idea is to use bacterias, with an already built-in wide range of sensors and processing powers, in a bio-network and to connect them with the existing Internet of Things devices.

Everything You Need to Know About Superstar CRISPR Prime Editing
CRISPR got an improvement recently. It's called CRISPR Prime and this article explains what were the drawbacks of CRISPR and how the new technique improves upon them.
Thank you for subscribing,
Conrad Gray (@conradthegray)

If you have any questions or suggestions, just reply to this email or tweet at @hplusweekly. I'd like to hear what do you think about H+ Weekly.
Follow H+ Weekly!