Discover more from Humanity Redefined
Humanity Redefined sheds light on the bleeding edge of technology and how advancements in AI, robotics, and biotech can usher in abundance, expand humanity's horizons, and redefine what it means to be human.
Over 1,000 subscribers
H+ Weekly - Issue #235
View this email in your browser
This week - He Jiankui's unpublished manuscripts describing the creation of the first gene-edited babies; China wants to make deepfakes illegal; how much data Knightscope robots collect; engineers building their own bionic legs; and more!
MORE THAN A HUMAN
China's CRISPR babies: Read exclusive excerpts from the unseen original research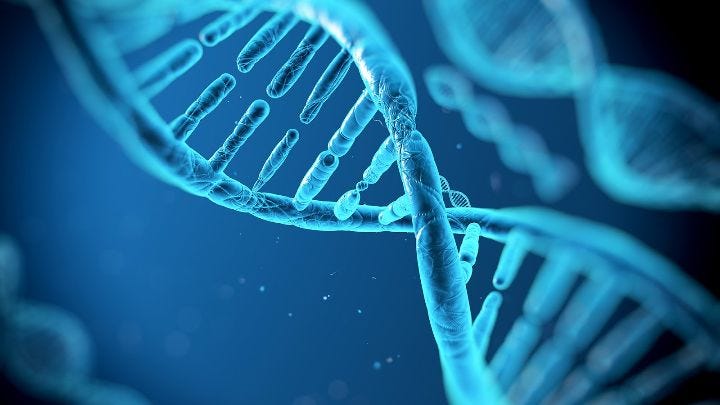 MIT Technology Review shares He Jiankui's unpublished manuscripts describing the creation of the first gene-edited babies in China last year. Four experts—a legal scholar, an IVF doctor, an embryologist, and a gene-editing specialist—were asked for their reactions. Their views were damning. Among them: key claims that He and his team made are not supported by the data; the babies' parents may have been under pressure to agree to join the experiment; the supposed medical benefits are dubious at best; and the researchers moved forward with creating living human beings before they fully understood the effects of the edits they had made.
Human genetic enhancement might soon be possible – but where do we draw the line?
Here is an interesting take on ethics and human genetic enhancements, inspired by economics - allow enhancements that fit the "collective benefit" category and discourage enhancements that only benefit one person. We would still need to decide what goes into collective and what goes into personal category, but it is an interesting idea nevertheless.

►This MIT Engineer Built His Own Bionic Leg (10:02)
Here is a story of MIT engineers who lost their legs and build themselves their own bionic legs.

► Aubrey de Grey, PhD: "The Science of Curing Aging" (1:17:08)
Aubrey de Grey, Chief Science Officer, presents the SENS Research Foundation's current research into therapies that may add decades of healthy life for people who are adults today, as well as work that the Foundation has already spun out into successful startups. Dr. de Grey also explains how SRF's work fits within the context of the global anti-aging research effort and why it has gained broad expert support.
ARTIFICIAL INTELLIGENCE
China seeks to root out fake news and deepfakes with new online content rules
Chinese regulators have announced new rules governing video and audio content online, including a ban on the publishing and distribution of "fake news" created with technologies such as artificial intelligence and virtual reality. Any use of AI or virtual reality also needs to be clearly marked in a prominent manner and failure to follow the rules could be considered a criminal offense, the Cyberspace Administration of China said on its website.
ROBOTICS
Here's How Knightscope's Security Robots Surveil the Public
OneZero obtained a presentation that reveals how Knightscope uses facial recognition and license plate readers to track individuals. The presentation is available here.

SmallKat: An adorable dynamics oriented robot cat
SmallKat is an open-source educational robotic cat you can 3d print and build yourself. I like that "adorability is a high priority" in this project.

MIT develops a robot that can grow like a plant when it needs some extra reach
Researchers from MIT have made a robot that can extend itself to reach up or through a gap to a hard-to-get-at area without being a soft robot. The hope is that this research project will help further develop industrial and commercial robots to help them reach into tight spaces or navigating cluttered parts of factories or warehouses

Robotic Skin Sees When (and How) You're Touching It
A team of researchers from ETH Zurich in Switzerland have recently created a multi-camera optical tactile sensor that is able to monitor the space around it based on contact force distribution. The sensor uses a stack up involving a camera, LEDs, and three layers of silicone to optically detect any disturbance of the skin.
Thank you for subscribing,
Conrad Gray (@conradthegray)

If you have any questions or suggestions, just reply to this email or tweet at @hplusweekly. I'd like to hear what do you think about H+ Weekly.
Follow H+ Weekly!