Discover more from Humanity Redefined
Humanity Redefined sheds light on the bleeding edge of technology and how advancements in AI, robotics, and biotech can usher in abundance, expand humanity's horizons, and redefine what it means to be human.
Over 1,000 subscribers
H+ Weekly - Issue #242
View this email in your browser
This week - EU plans a ban on facial recognition tech in public; India is sending a humanoid robot into space; DeepMind's AI learns to fold proteins; why the public needs to be educated about anti-ageing research; and more!
SPONSORED

Thinking machines. Get ready to dive into the world of intelligence, computers, systems, and machines with Humble Bundle latest ebook bundle! Pick up titles like Robot Sex: Social and Ethical Implications, Cybernetics: or the Control and Communication in the Animal and the Machine, What Computers Still Can't Do: A Critique of Artificial Reason, and more. Plus, your purchase will support Girls Who Code and this newsletter!

Get Artificial Intelligence by MIT Press Book Bundle
 
MORE THAN A HUMAN
► Aubrey de Grey - "Scientists, check - Investors, check - Next up, policy makers" (18:56)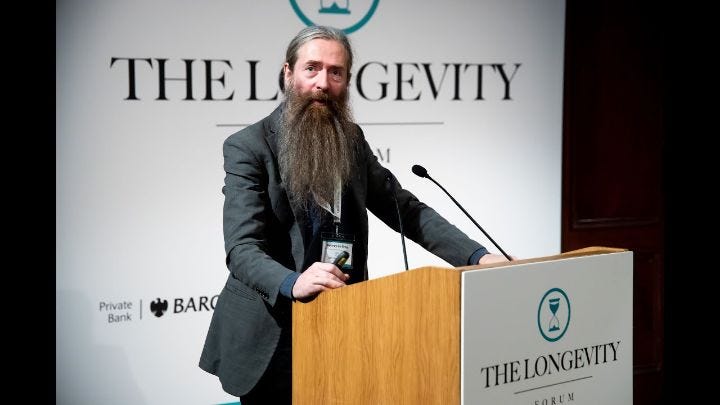 Aubrey de Grey says that rejuvenation technology is getting closer and closer. The scientists and investors are on board but the policymakers and the general public are not. de Grey calls to educate the last missing piece about anti-ageing research and its benefits for the society.
You Could Probably Hibernate
Scientists working on human hibernation say that they "couldn't find any showstoppers, any reason it wouldn't be possible". However, there are some problems that need to be solved before we can go to sleep on Earth and wake up on Mars. 

Genetic modification could protect soldiers from chemical weapons
U.S. Army researchers have created a gene therapy that allows mice to make their own nerve agent–busting proteins, providing protection against the toxicants for months. The strategy could theoretically be adopted for human soldiers, but it would have risks. A person could develop a harmful immune response to the introduced protein, for example. "There are a number of pros and cons," says biochemist Moshe Goldsmith of the Weizmann Institute of Science, who was not involved with the research.
ARTIFICIAL INTELLIGENCE
EU mulls five-year ban on facial recognition tech in public areas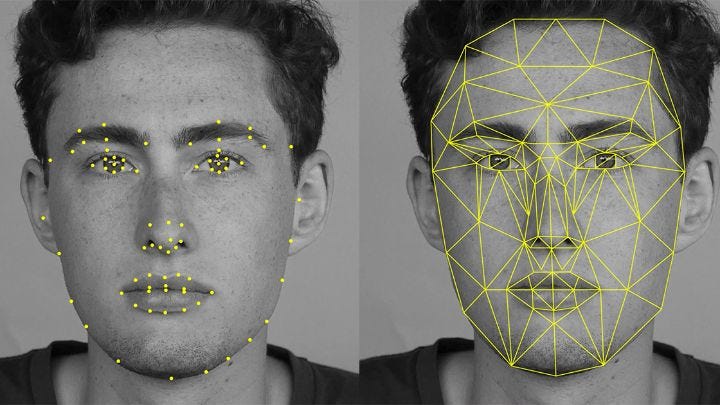 The European Union is considering banning facial recognition technology in public areas for up to five years, to give it time to work out how to prevent abuses, according to proposals seen by Reuters. The plan by the EU's executive - set out in an 18-page white paper - comes amid a global debate about the systems driven by artificial intelligence and widely used by law enforcement agencies.
AlphaFold: Using AI for scientific discovery
AlphaFold is an AI from DeepMind trained to tackle the problem of protein folding. In this post, researchers from DeepMind explain how AlphaFold works and explain the promising results they've got.

Google boss Sundar Pichai calls for AI regulation
The head of Google and parent company Alphabet has called for artificial intelligence to be regulated. Writing in the Financial Times, Sundar Pichai said it was "too important not to" impose regulation but argued for "a sensible approach". He said that individual areas of AI development, like self-driving cars and health tech, required tailored rules.

► The Squire - AI Written Short Film (8:28)
The script for this short film was written by AI Dungeon - a text generating AI whose sole purpose is to generate adventures like your local Dungeon Master. It looks like your typical D&D session for me.
ROBOTICS
Meet Vyomamitra, the robot India is sending to space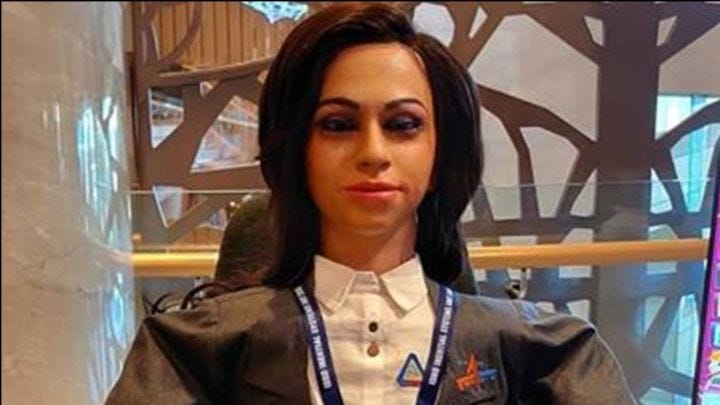 Indian Space Research Organisation is sending Vyomamitra, a "half-humanoid" robot into space. The robot has been named Vyomamitra combining two Sanskrit words — Vyoma (Space) and Mitra (Friend). When asked why Vyomamitra is called a half-humanoid, scientists said, "As of now, we have not envisaged mobility with legs for the robot, which makes her a half-humanoid."
'PigeonBot' brings flying robots closer to real birds
PigeonBot is a drone that can change the shape of its wings mid-flight just like real birds. We probably won't see feathered aircraft but this research project can improve the design of small drones, making them more agile.

Meet MarsCat, a robot cat with lots of love to give and room to grow
Elephant Robotics, a company that makes industrial collaborative robots (cobots), brought a robotic cat to CES 2020.
BIOTECHNOLOGY
Kill Switch for CRISPR Could Make Gene Editing Safer
The discovery of anti-CRISPR proteins that shut down bacterias defence systems and make them vulnerable may become the way bioengineers control genetically modified organisms and improve biosecurity.

$25 Million Project Will Advance DNA-Based Archival Data Storage
The US government sees the potential in DNA-based storage and awarded researchers from Georgia Tech with a contract worth up to $25 million to develop scalable DNA-based molecular storage techniques.
Thank you for subscribing,
Conrad Gray (@conradthegray)

If you have any questions or suggestions, just reply to this email or tweet at @hplusweekly. I'd like to hear what do you think about H+ Weekly.
Follow H+ Weekly!